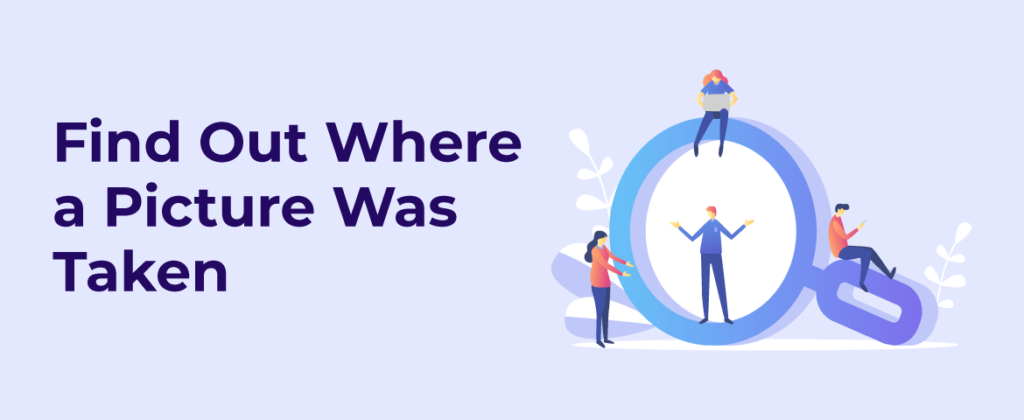 Learn about any photograph taken by anyone in the world, and it is something that every photographer would like to know. The best part is you won't only find the name of the place where the picture was taken but by whom as well which is a long shot but still, there is a possibility that you might hit the bull's eye. If you happen to find a picture of someone you know very well but can't look for a way to contact that person, then it is as easy as pie for the reverse image search tool.
Times when pictures published over the internet.
Some people (if liked by them) would copy the images and use them wherever they want. It can be used as wallpaper, or they can modify it and used it for their work purpose. Some people definitely require the security of the images uploaded over the internet it can be in their social networks profile or a website to save or share with people.
The problem arises when people take your work and present it as their own or they just take your images and publish them elsewhere without asking for your permission. It is one of the cases where we should go for reverse image search. Privacy is the most important of all conditions to upload images for some people which is why they upload and lock the galleries where they upload them. There is a small option in the settings of all social networks that do you want to search engines to connect to your profile. People can still find you by searching for you over the search engine and also can perform an image search.
How to reverse image search?
Let's talk about images you want to search for which are taken by you, what can be the best way to find what you are looking for? If you have pictures of some delicious food and want to see its recipe if you want to learn about the history and name of a place, person or a thing if you want to find out the price and compare it. There can be a lot of reasons to use a reverse photo lookup.
Google or Facebook image search
Over the year's people have been looking for a way to find out about people's identity without asking anyone about them, and now all you need is a picture of that person, and you are good to go. There is a very small probability that the person you are looking for never used any social networking website. People on social websites can be searched quickly, but people who never used these sites or uploaded his/her image ever cannot be found. Unless someone else or that person took their picture was in someone else's uploaded photo.
People these days use this search for finding the person they are in a relationship with. Well, it sorts of looks funny, but it comes in handy. Now, what are you going to use the reverse image tool for?