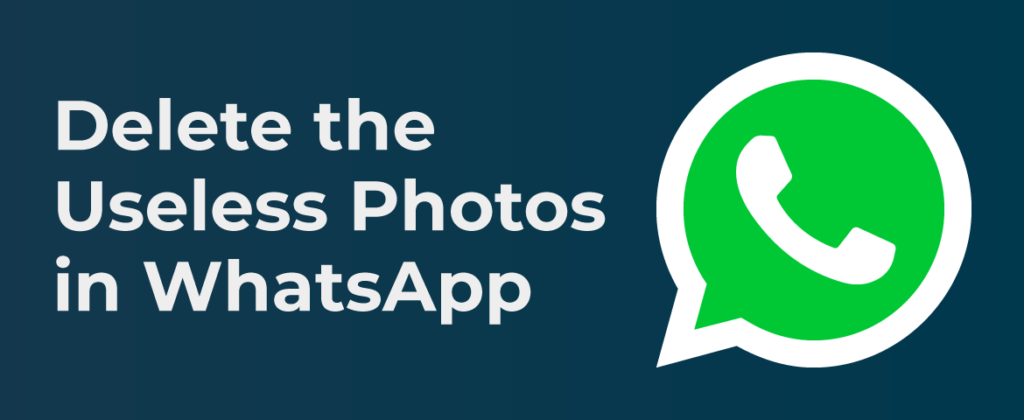 Delete The Useless Photos in Your WhatsApp Automatically
Useless Photos in Your WhatsApp Automatically
There can be many reasons why you would need to delete photos or media from your cellphone. One of the big reasons so far is having low internal storage. The second reason is people add you to the groups and send photos which sometimes doesn't contain the content you wish to see or want others to see when other people access your phone. These pictures you receive in groups or chats are downloaded automatically to your cellphone which is a headache.
People begin deleting
Photos one by one from the gallery manually which takes ages to remove a few especially when there are hundreds of thousands to choose from. So, if you are not planning on keeping all the photos or do not want to download photos at the first place, you can just set the WhatsApp never to download pictures on it's on again. This is not only going to save you from consuming all the internal disk space but also is going to help in choosing the photos you wish to download. Doesn't make sense?! Let's dig into this!
It means you are never going to run out of space ever again especially if you are someone social who likes to chat in groups. If you are having internal space issues then you should consider this option, it will allow you never to delete the photos manually. In this option you will be visiting the settings of WhatsApp and make a few changes, don't worry it won't take long all you have to do is:
Points
When you are using WhatsApp application you will see three dots on the top right corner when tapped will open a small drop-down menu from there you will choose the settings option. Alternatively, you will find Settings icon on some devices.
When you are in the Settings option, you need to look for "Data and Storage Usage" option, when tapped you will be taken to a new screen.
There will be a heading, "Media Auto-Download" under it you will see different options for Photos, Audio, Videos, and Documents.
You can select each one by one, and choose whether you want to download data: Never, Wi-Fi or Wi-Fi and Cellular.
Now all you have to do is select "Never", which will disallow WhatsApp to download any media on your smartphone, no matter you are using Wi-Fi or Cellular data.
When you are done following the above five steps,
WhatsApp won't save the pictures without any permission. Whenever someone sends you images, videos, documents or audio files you will have to download them by tapping on them in the chat. This will not only save a lot of disk space, but also you will feel safe when your phone is acquired by someone else because you would never download the media you wish others shouldn't see.
Please note that the steps mentioned above may vary from device to device.
You may Need to Reverse image search on Mobile